OLD FLORIDA GOURMET PRODUCTS
We started making tortilla chips in the back of our local produce stand in 2012. Made with 7 unique spices, our customers loved them, and once word got out, we quickly became Florida's largest specialty tortilla chip seller.
We are committed to the finest ingredients, and our tortilla chips are all made with non-GMO corn. They're also free of preservatives, gluten, trans-fats, and cholesterol.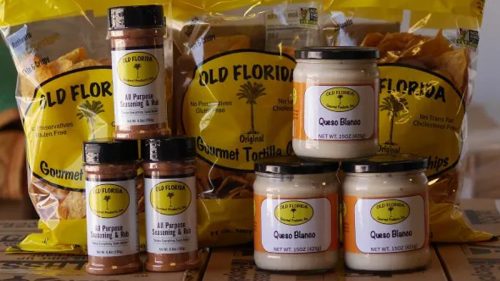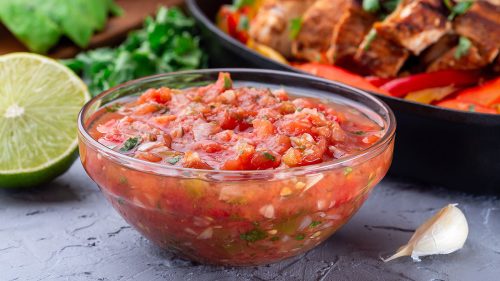 We have since expanded our line to include over 130 gourmet foods, including salsa, potato chips, dressings, jams, pickled items, sauces, Bloody Mary mix, and more!
We are proud to offer all our salsas/jams in glass jars, and sauces in glass bottles. Our old-fashioned method seals in the freshest taste possible and we believe glass is a healthier option that's difficult to find these days.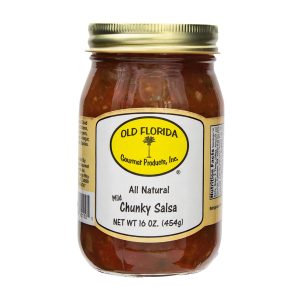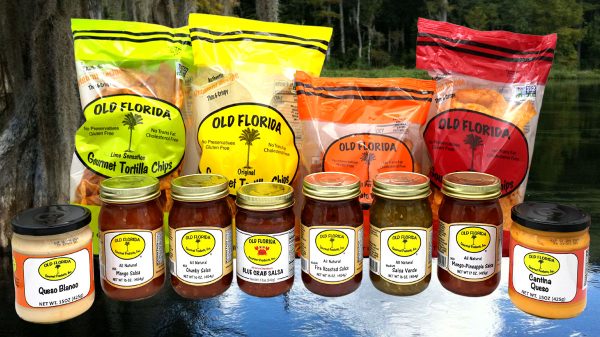 Find us in most Florida Supermarkets, and many retailers along the East Coast. You can also order most of our items online and have them shipped right to your door!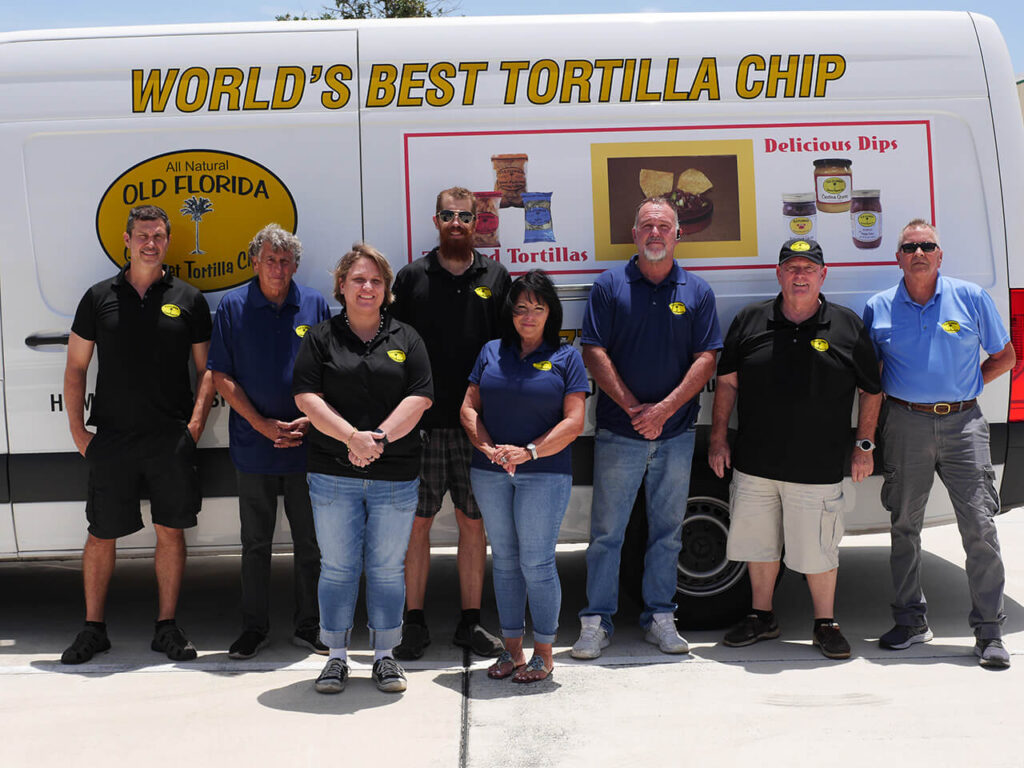 Old Florida Gourmet Products, Inc.
4517 SW Cargo Way
Palm City, FL 34990
(772) 678-6747